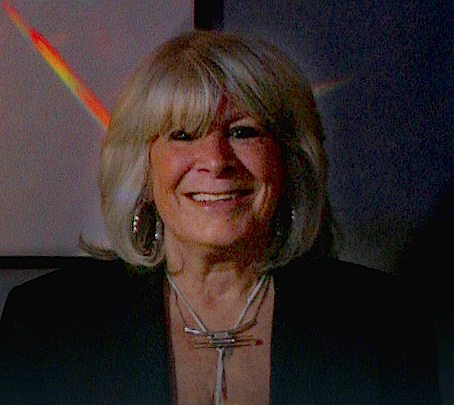 Ms. Mitchell was the Founder/President of the National Organization for Empowering Caregivers and was a member of the Board of Directors. She conducts workshops in New York City and has been a featured presenter and keynote speaker: She has presented at the City of Los Angeles Dept On Aging' Annual Caregiver's Conference, the International Conference of Family Care in Washington D.C, Wellspouse Foundation, Phila., Covenant House, NYC, Southern Caregivers Resource Center, San Diego, American Society of Aging./NCOA joint conferences, (Chicago, S.F, Phila.), Cape Cod Healthcare, Ma. and Senior Plus, Me. She also conducts workshops in 'Stress Management' and 'Nurturing The Soul,' locally for the staff of non-profit service organizations. Her clients include: Creedmoor, Beth Israel Palliative Care, Social Service Workers Assn. Nursing Homes & Institute On Aging, University of Pennsylvania, Children's Aid Society of NYC, CUNY Continuing Education NY, Children's Aid Society, Covenant House, Partners In Healing at Fordham University, SHARE, NYC, ALS-NY Chapter, and United Way. Ms Mitchell has assisted thousands of informal/ family caregivers as well as professionals online and offline in ways to empower themselves in their roles in caring for loved ones as well as their clients.

She has been interviewed as a guest on Fox 5 Good Morning New York with Lyn Brown, Care Radio in the United Kingdom with Tom Magner / International Care Program, Cooking Light Magazine March '05, Coping With Caregiving with Jacqueline Marcell on Internet Radio, Let's Talk About it - Radio, New Jersey with Frank Fowler, Jukebox Radio with John Felitto and several other local radio and television programs.

She is a member of the National Quality Caregiving Coalition, American Society of Aging, Last Acts Partnership, Caring Coalition Of Metro New York ' Steering Committee, Council of Community Services of NYS, Alzheimer's Foundation of America, National Family Caregivers Association and Non Profit Coordinating Committee of NY.

Ms. Mitchell's full-time caregiving experience began in the early eighties when her husband was diagnosed with cancer. Later, she became primary caregiver for her father and her mother who had become critically ill from burnout prior to his passing. In recent years, she cared for several friends with AIDS while continuing care for her mother and actively providing support, information and resources for caregivers. Since her mother's passing in 2004, Ms. Mitchell has immersed herself even deeper into further the growth of NOFEC and advocating for family caregivers.

Since creating Empowering Caregivers: care-givers.com in 1999 (a resource for caregivers around the globe) over three million visitors have frequented the website. A second site, the National Organization for Empowering Caregivers (NOFEC) was created for hands-on emotional and spiritual support, education resources, and respite to caregivers in times of need.

Gail's leadership on the Internet led to creation of IVillageHealth Chat: Empowering Caregivers. Gail currently hosts the IVH Forum on AOL. She has consulted for IVillage and other Internet sites and is spokesperson for Boomers International Caregivers www.boomersint.org. Gail serves as featured editor for www.finalthoughts.com and www.TheCareguide.com.

Gail's articles have been published in "Today's Caregiver," 'Main Stay,' published by the WellSpouse Foundation, 'Caregiving' newsletter and in the "CANGO QUARTERLY," the national caregiving magazine for Canada. Permissions to use her articles have been granted to many state Agencies on Aging, associations, organizations, and others.

As founder of Sedona Source she worked with seminar leaders and corporations. Gail's programs were designed specifically to produce events in nature to help participants experience mindfulness in their lives. Other areas of endeavor have been agent/producer for her Company, JM Productions, which produced variety events, commercials, industrials and trade shows.

Gail Mitchell is a compassionate soul dedicated to serving others. Her life's mission is to inspire and make a difference in the lives of all those she touches through her work. She openly shares from her heart her own experiences in hopes that others may learn and evolve further along on their own journey. It is Gail's belief that the most important healing power for all caregivers is to take responsibility in transforming their role into a more meaningful and loving experience for themselves and for those they are caring for.

If you have a personal problem, please do not write directly to Gail, but post them on the boards where she can answer them fully.This saves her time and gives others the opportunity to learn and grow from the responses. You may also arrange to have a private consultation. Click here.Thank you. Email: GAIL
Our Expert Contributors:
Beth Witrogen McLeod is an author, journalist, speaker and consultant on caregiving and end-of-life issues. She is a double Pulitzer Prize nominee, and has won many national and regional awards for her work. She has written for Good Housekeeping, SELF, Family Circle, and The Wall Street Journal, among others. Her latest book is Caregiving: The Spiritual Journey of Love, Loss, and Renewal.
Alan Cohen, M.A., is the author of 20 popular inspirational books and tapes, including the best-selling The Dragon Doesn't Live Here Anymore and the award-winning A Deep Breath of Life. Alan's newest release "Why Your Life Sucks" can be purchased from his web site and most books stores. Alan's syndicated column, From the Heart, appears in new thought magazines internationally.
Harvey Cohen, Ph.D., author, lecturer and television host, conducts self-discovery seminars for personal and corporate growth. He has inspired countless thousands to greater heights of success, creativity, love, self-acceptance and joy. His books include:The Incredible Credible Cosmic Consciousness Diet For Weight Loss and World Peace,The Optimism Factor, 11th Commandment -Thou Shalt Lighten Up!, Don't Give Up! and more. If you have not experienced the wit and wisdom of Harvey Cohen, You are in for a treat!
John Felitto - Mind Development Trainer & Coach, co-host of the radio show Brainline and author of *Intentions* a free e-publication that offers practical tools to assist subscribers in coaching themselves to greater personal fulfillment and success. Subscribe: John@evokeyourgreatness.com John has a full-time telephone coaching practice and assists clients in evoking their own greatness and full potential. He is a trainer of The Silva Method of Mind Development in Westchester & Rockland Counties of NY and offers Tele-Classes regularly.